Breakfast Menu
BUFFET MENU
Fruit Juice
A selection of fresh fruit
Choice of Cereals
Natural & Fruit Yoghurts
Jams and Preserves – Home made as available.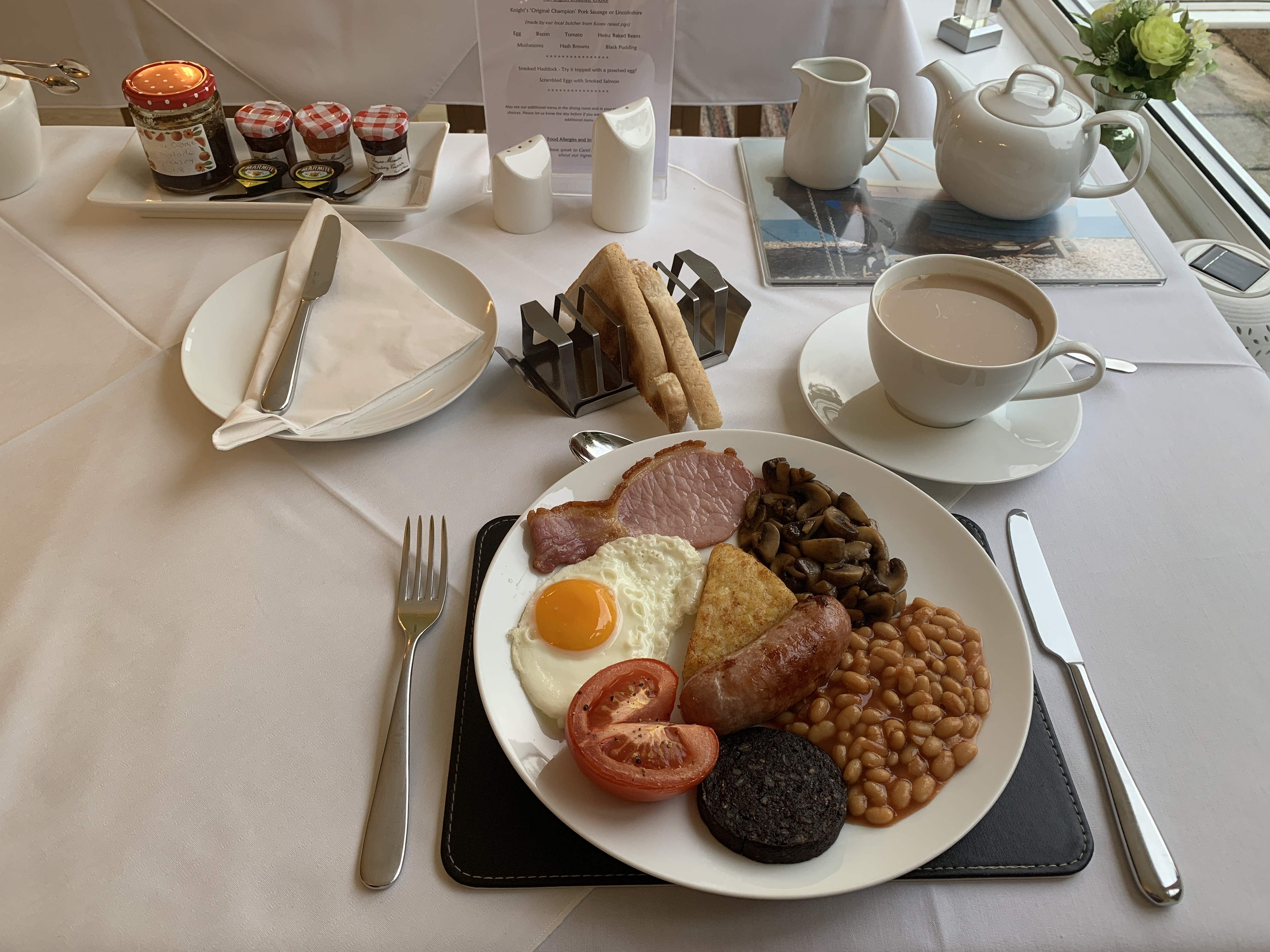 DRINKS
Pot of Tea – we have a varied selection including decaffeinated; Peppermint; Green and Fruit teas.
Coffee – Cafetière of Fairtrade Coffee – decaffeinated available.
COOKED BREAKFAST
FULL ENGLISH
Local Free Range Eggs – poached, boiled, scrambled or fried.
Knight's Original Champion Pork Sausage, made by our local butcher from Sussex raised pigs.
Thick cut Smoked Bacon
Black Pudding
Tomatoes (fresh)
Baked Beans
Mushrooms
Hash Browns
Brown or White Toast
Omelettes
Smoked Haddock – why not try it topped with a poached egg?
Porridge
All food is cooked freshly to order so please allow yourself plenty of time to enjoy breakfast.
Food Allergies and Intolerances.
Before you order, please speak to Steve or Carol if you want to know about our ingredients.
Alternative menu – more choice for those with special dietary requirements or who fancy something a little different.
If you would like to choose something from this menu please let us know the day before.
Vegetarian sausages
Gluten Free bread
Gluten Free sausages
Continental style breakfast with bread rolls, hard boiled eggs, ham and cheese
Pancakes with lemon and sugar
Bread Rolls
Croissants